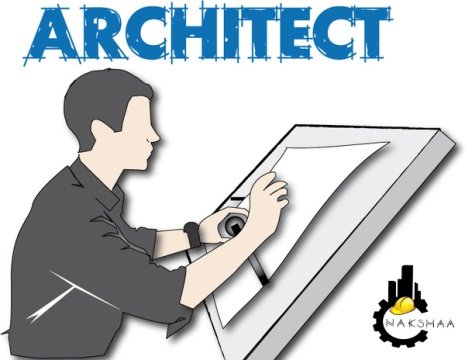 Architectural Services
            Architecture Engineering and construction industry are growing aggressively around the world. Architectural Designing and architectural drafting, services required technical knowledge, manpower and high-level management. NAKSHAA helps you to increase profit and construct your dream structure. NAKSHAA offers a wide range of architectural services that are reliable, accurate and detailed. We help you to build structures that follow global architectural standards and yet are unique in design.
            Our professional Architects, Design Engineers and Cad Draftsman use latest technologies like AutoCAD, Arch Cad, Micro station, 3D Studio Max, Revit, Civil 3D, Chief Architect, Sketchup, Coral, Photoshop, Star Cad and Mini Cad which can execute the perfectly dimension.
Our Expertise in the Following Architectural Services:
Architectural 2D-3D Drafting
Interior Exterior 3D Rendering
Floor Plans & Roof Plans
Modifications & Detailing
Window, Doors, Stair Plans, Sections and Details
Architectural Animation Walk through                                       
Our Architectural drafting service focus on the following features:
The site, Location and Building Layout.
Floor Plans, Elevations, Flooring details, Sections, Roof Details, Wall sections, schedules of door and window.
Interior detailing such as furniture layouts, fixture layouts, electrical devices layouts etc.
Landscape Drafting.
Working Drawings from Blueprints, hand-drawn sketches or conceptual sketches.
Photorealistic Exterior Views for any type of building with the real-life environment such as trees, effects of light (sunlight and shadows), landscape, human activities etc.
Photorealistic Interior views for any type of building including living room, bedroom, kitchen, bathroom, storage room, garden, corridors, terrace, reception area, office place, garage etc.
Virtual Walkthroughs show every small detail of the interior and exterior such as building material, lighting, shadows, landscapes, vegetation etc and moving objects such as escalators.
Conceptual Walkthroughs showing the layout of the buildings in an area.